Welcome to Contra Costa Pool Service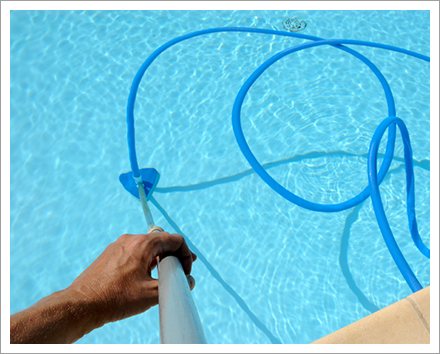 Your swimming pool not only adds charm to your living space, but also provides you with a great set-up for spending an entertaining time outdoors. Whether you enjoy relaxing poolside, entertaining in your pool or using it for daily exercise, its cleanliness is important. That's why you need the professionals at Contra Costa Pool Service to keep your pool looking gorgeous all year round.
The Pool Specialists
Located in Pinole, CA, we are the pool specialists for our residential and commercial clients in Pinole, Hercules, Richmond, El Cerrito, El Sobrante, Kensington, Albany, San Pablo and the surrounding areas. From chemical service, debris and leaves removal to pump and motor repair and replacement, our services are designed to suit your needs for year round fun. Be sure to ask about our replacement parts for all pool equipment, including pool sweeps, pumps, and filters.
Reach Out to Us
Contact us today for the brightest pool on the block. We look forward to hearing from you soon.
Contact Information
Contra Costa Pool Service
2860 Pinole Valley Road,
Suite B,
Pinole, CA 94564
Call Us At
510-724-POOL(7665)